Illuminitaly.com is delighted to host "Ferroluce"
to its webstore! Since 1982 an Italian lighting manufacturer of Ceramic light fixtures.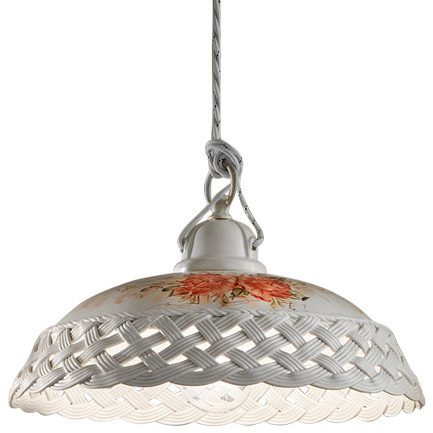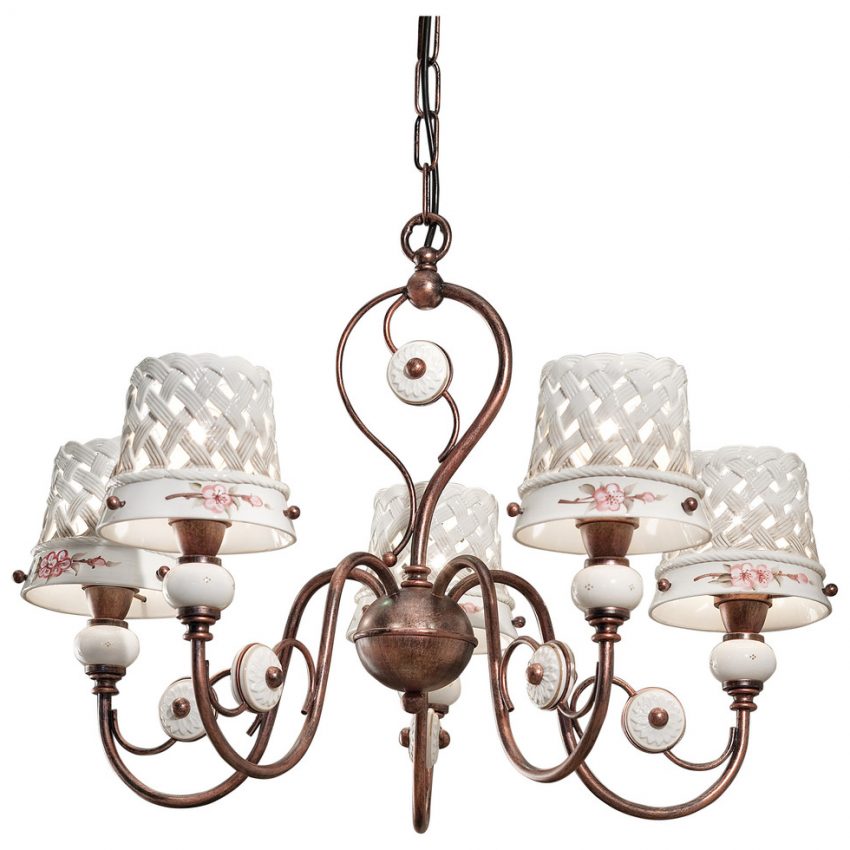 Ferroluce company, specialized in the production of lamps, was born in 1982 as a result of the determination of Valter and Miriam, who wanted to preserve and transmit the italian craftsmanship excellency.
The products are the result of the love and respect for the tradition and the materials: simplicity, antique values, the flavor of a passed time which still belongs to us and which we wish to perpetuate by recreating a unique atmosphere of style and elegance in every home.
The production is performed exclusively in italy and each item is a union of the harmony of shapes and the constant research of new chromatic alchemies; each item is distinguished from the monotony of products made in series with its own unique personality. This is why Ferroluce caters to the most demanding clients who are not only looking for the right solution regarding classical furnishing, but above all want to find a company which is competent and able to personalize every item in its form, size, decorations, and colors.
Today ferroluce, thanks to the support of the sons, is a modern reality, young and dynamic, who inspired by its experience, wishes to become better known on the international market.
---
Our Collections
Ferroluce has two main line of lightings Classic and Retrò.
Right now only the classic collection is present at Illuminitaly but feel free to ask about the Retrò collection so we can help you indicating the right distributror.
Ferroluce Classic collection includes the traditional styles of working the ceramic by hand to create unique pieces of art. The styles that you will find at illuminitaly.com are just some of those carried by Ferroluce among which we would like to include the following:
MILANO SERIES HAS THE ABILITY TO VARY THE PATTERNS AND COLORS, OFFERING NEW AND DIFFERENT OPPORTUNITIES FOR FURNITURE, HOWEVER, RECALLING THE CLASSIC STYLE AND ELEGANCE OF THE TYPICAL PRODUCTS OF THE ARTISANS OF THE PAST, ADAPTED TO CONTEMPORARY SOCIETY.
---
VERONA SERIES TAKES HANDCRAFTING TO THE NEXT LEVEL WITH BRAIDED CERAMIC STRIPES AND EMBEDDED DISC ARMONIZED INTO THE WROUGHT IRON
---
NAPOLI SERIES IS DISTINGUISHED BY HOLES PUNCHED INTO THE CERAMIC AND DECORATED OR NOT WITH STRIPES OF ORGANZA UNTIL THEY BECOME ELEGANT CREATIONS LOST IN TIME
---
LECCO SERIES ARE MANUALLY SHAPED INTO FLUID FORMS DECORATED WITH SIMPLE ROSES FOR THE MOST AUTHENTIC HANDMADE FEELING
---
Ferroluce Retrò collection is the re-discovering of old styles which have become so modern to stand in any contemporary room. Place them in you kitchen, living room or bathroom and your place will be admired by any interior designer. At illuminitaly.com the old is always up to date!